Poster — Fraktur Alphabet
90,00€
25 Icons of all the different industrial bookbinding techniques available in the book.
73 in stock
Description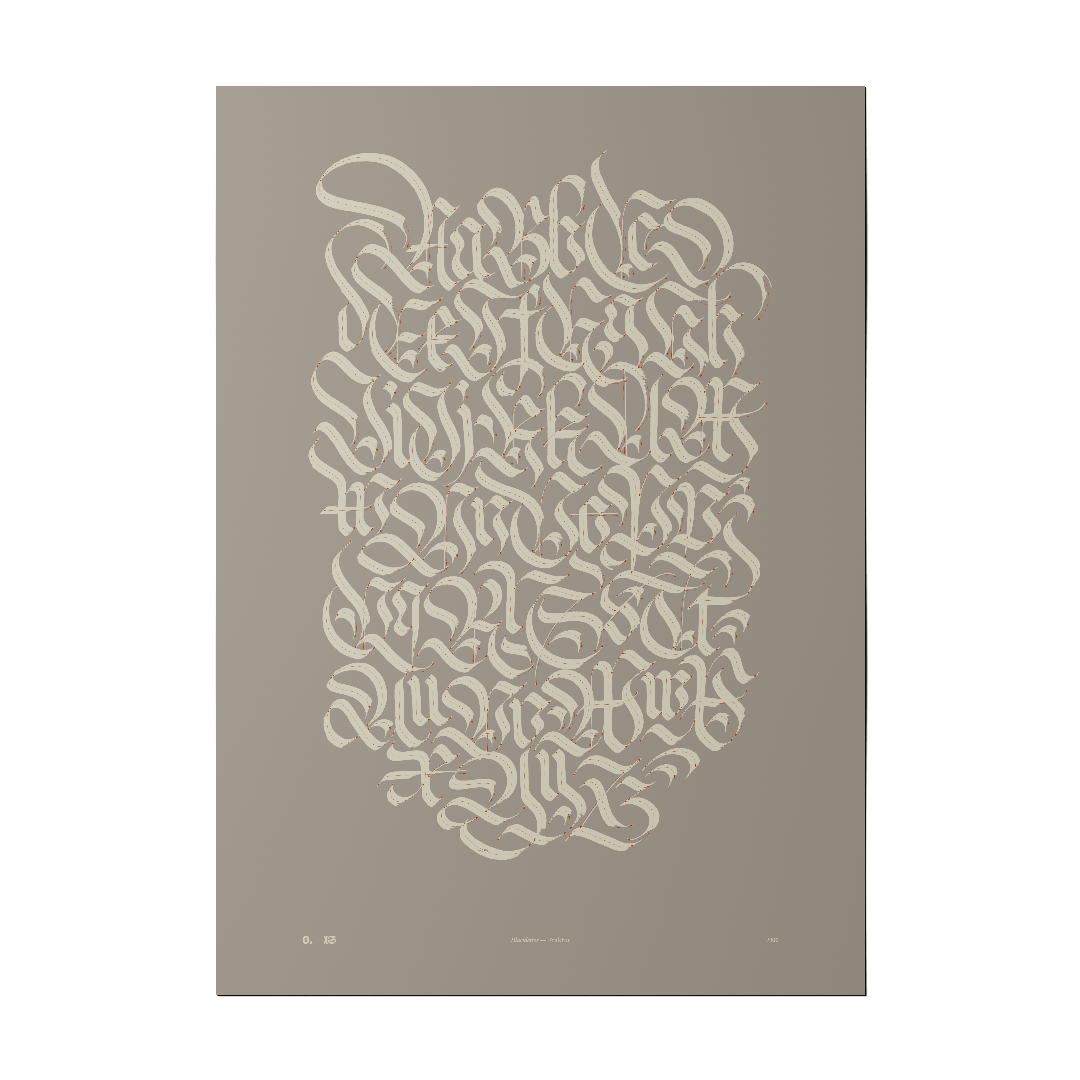 Blackletter – Fraktur Alphabet Poster
Limited edition screenprint posters. Numbered and signed by Xesta.
Premium Love
70 × 50 cm poster. Curious Matter Andina Grey, 135 gr/m2. Screenprinted in opaque white. Overprint in metallic copper. Each copy manually printed, one by one. A premium print, craft of skill and love.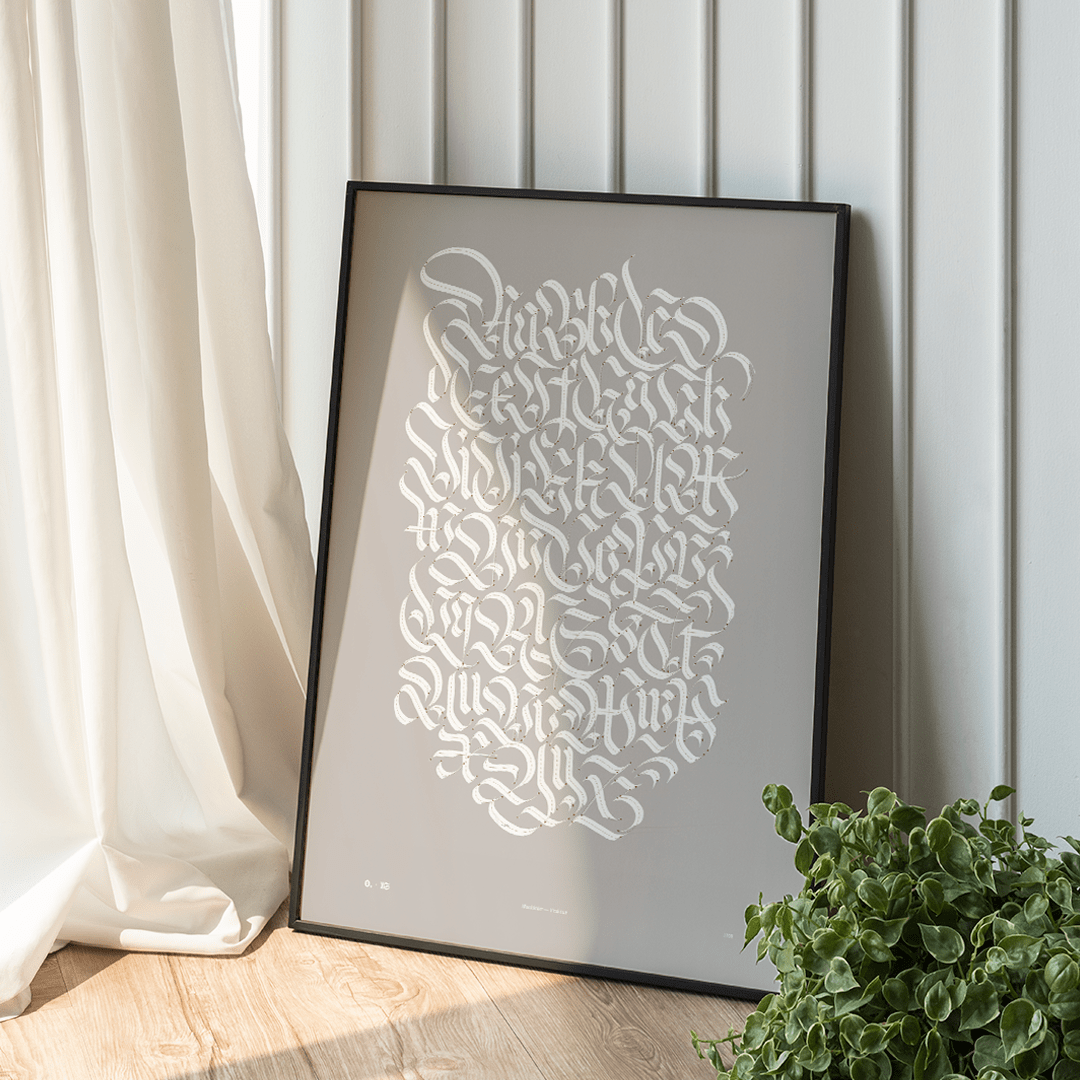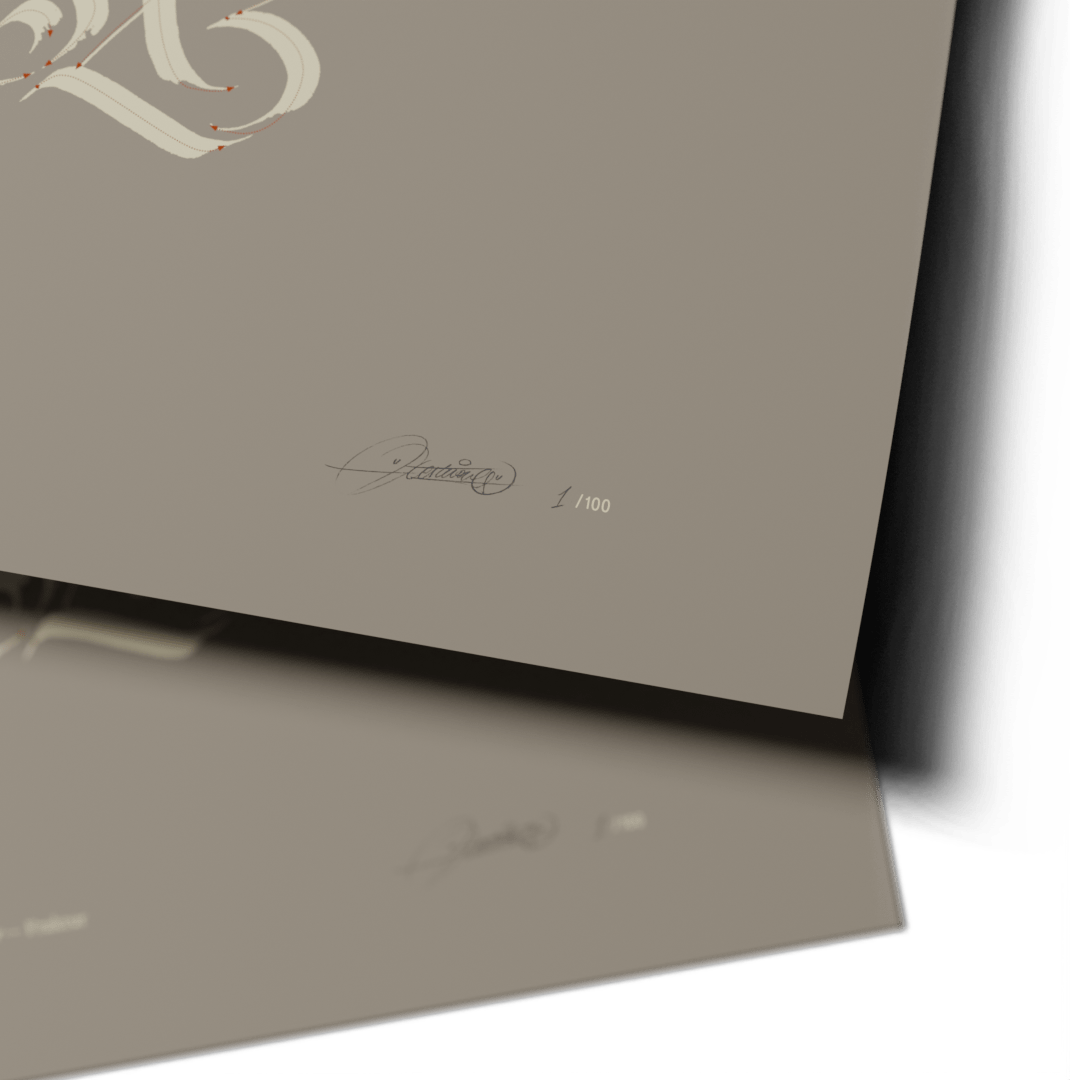 Exclusive, limited print run
100 posters made. Every copy inspected, numbered and signed by Xesta. A no-brainer's treat for collectors.
More on Blackletter – Fraktur from Calligraphy Manuals collection:
Calligraphy manuals:
Blackletter — Fraktur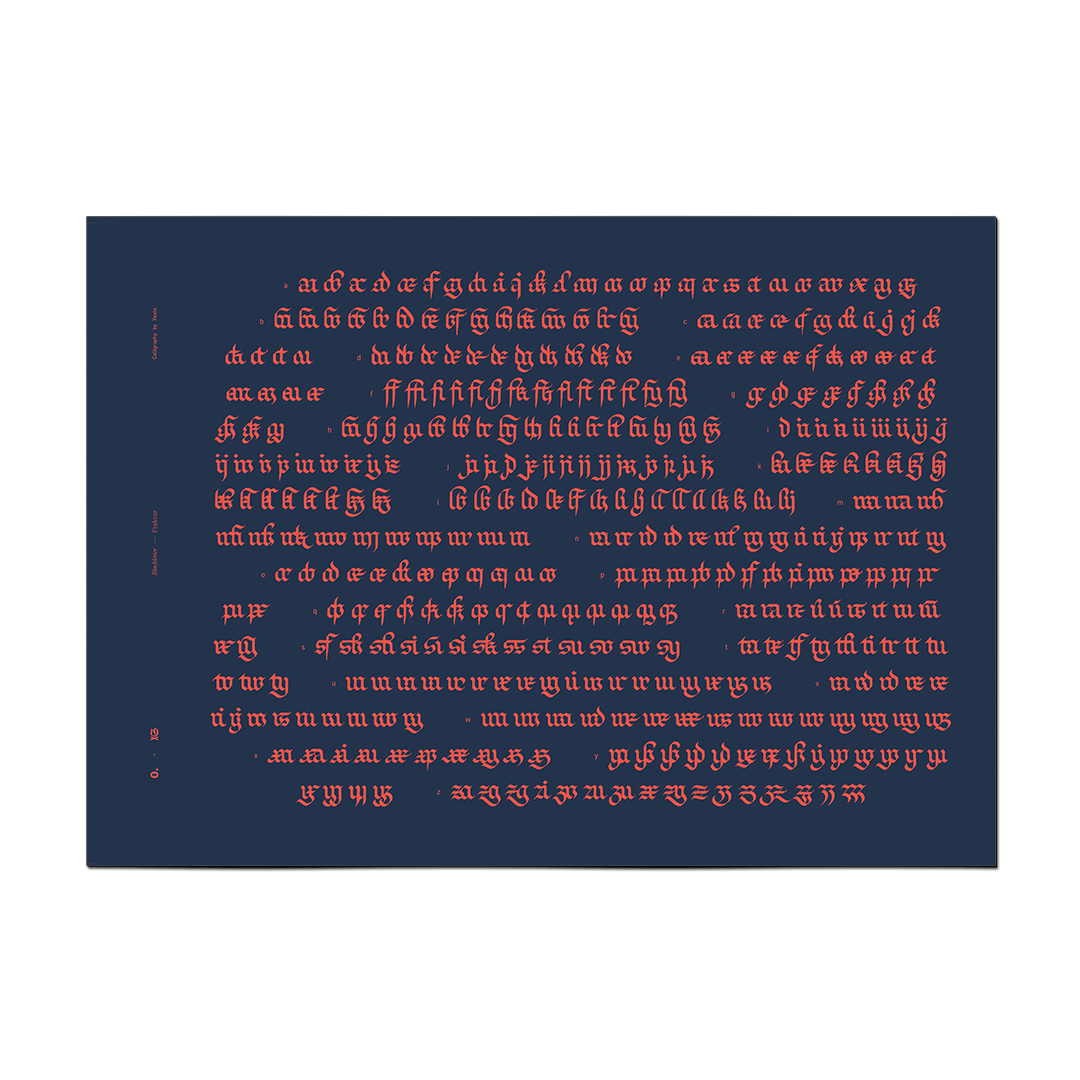 Poster — Fraktur Ligatures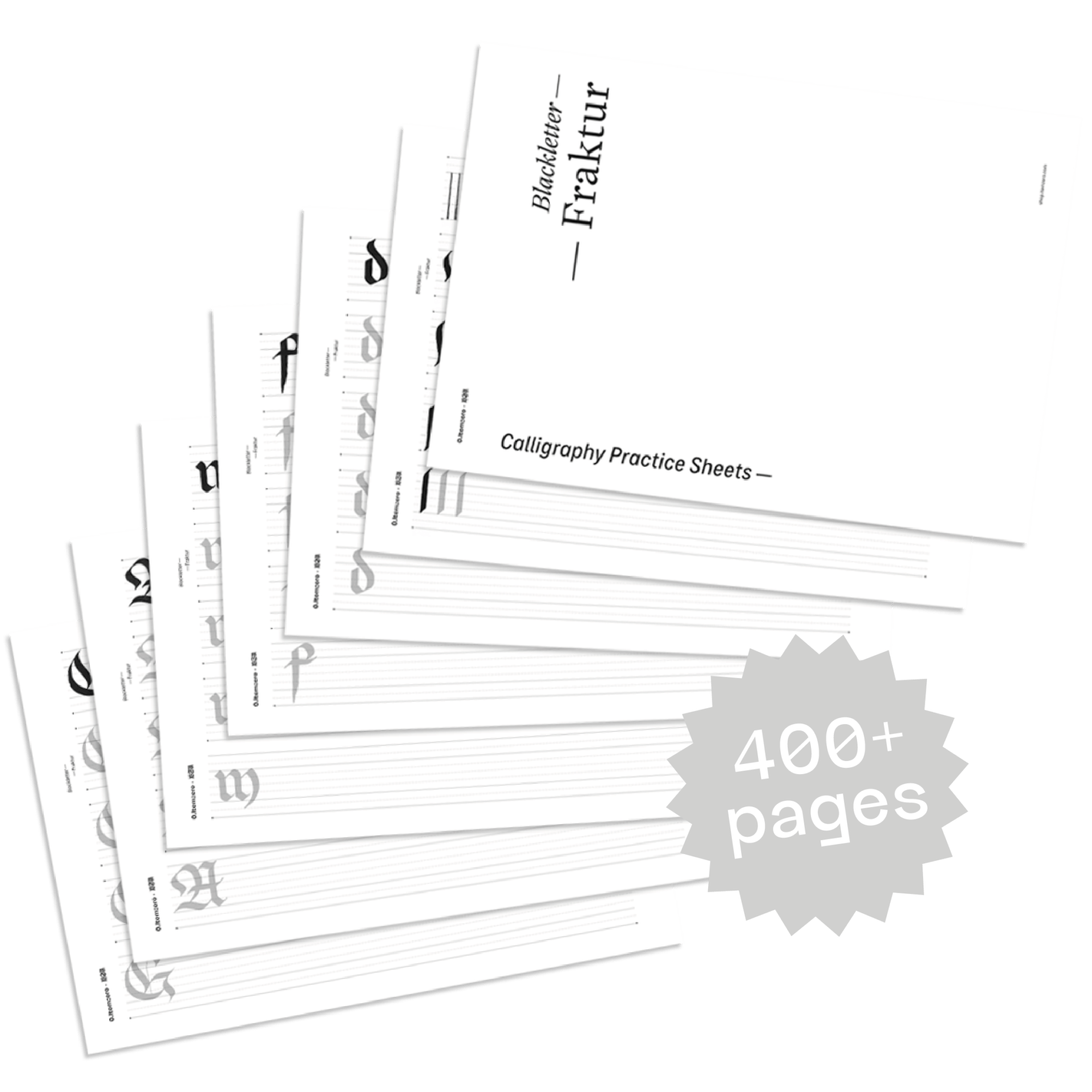 Calligraphy practice sheets — Fraktur
Digital product
Check our promotional bundles at the bottom