Rotunda – Calligraphy Book
14,90€
Description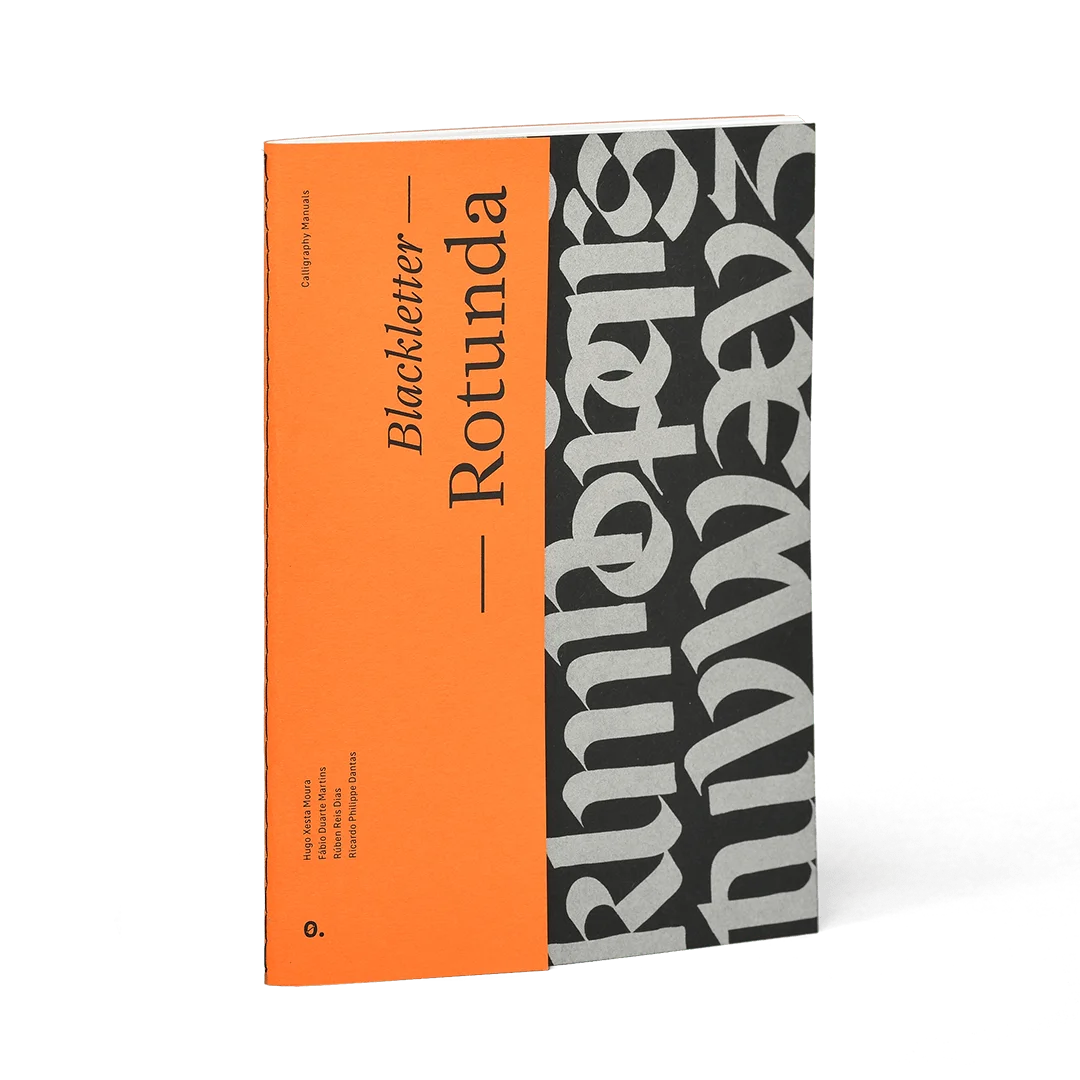 Blackletter — Rotunda Book
Learn the Southern Europe's Medieval Calligraphy Style, With a Contemporary Twist
English edition.
The calligraphy book.
A guide to Blackletter Rotunda
This book covers everything from basic tools and letter shapes to advanced script construction.
Lavishly illustrated with over 750 handmade illustrations, this book covers historical and contemporary variations of the Rotunda alphabet.
Our straightforward approach makes complex Rotunda concepts easy to learn, from the ground up.
The Rotunda Book, created by professional calligraphers and type researchers, includes impressive examples of Rotunda art that will delight you!
The Rotunda release includes:
— Rotunda Book [English edition]
— Rotunda Calligraphy Practice Sheets PDF
— Rotunda Calligraphics Posters
Learn Rotunda calligraphy fast
Built to be an efficient visual, no-nonsense and to-the-point, easy to follow guide to Rotunda. And you can start practising as soon as you start reading. A tool for learning, a tool for teaching.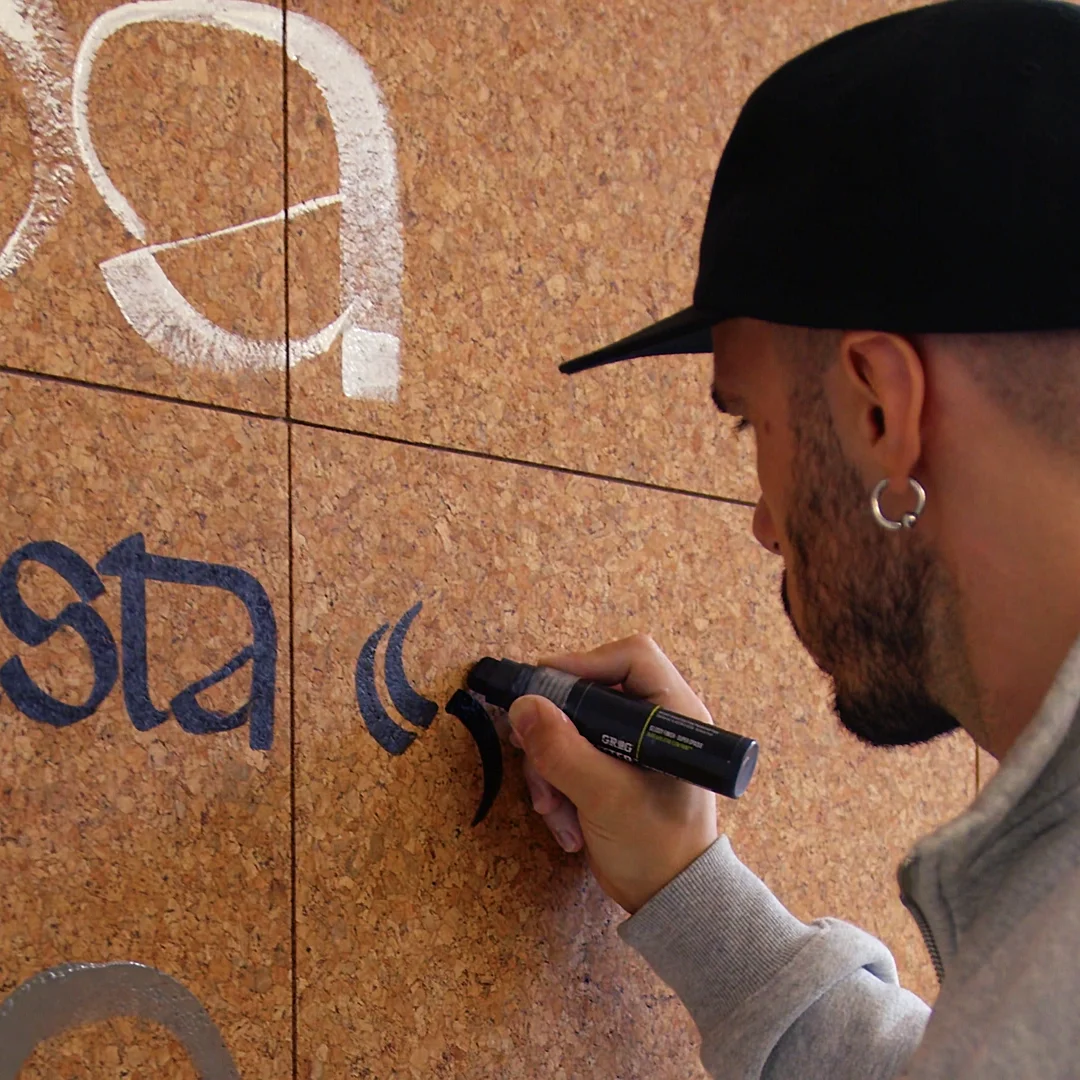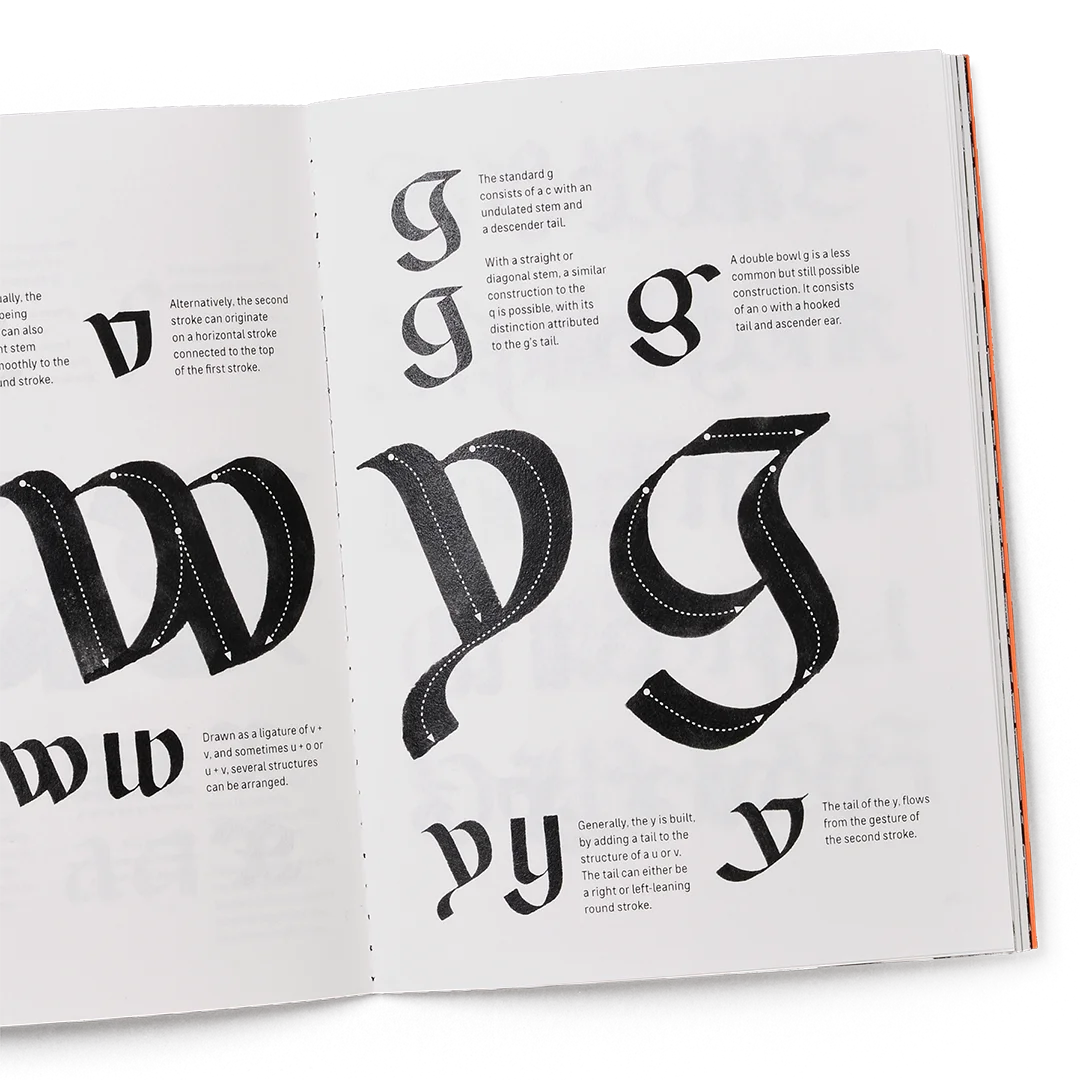 Step by Step, Letter by Letter
Regardless if you're a newbie or an experienced calligrapher, the Rotunda Book builds up your skills progressively. Start fresh or pick up where you're comfortable – there's always something for you.
Variations, variations and some more variations
From historical to contemporary, from common to absolutely weird, the book is packed with letter variations. All so that you become a flexible and expressive calligrapher.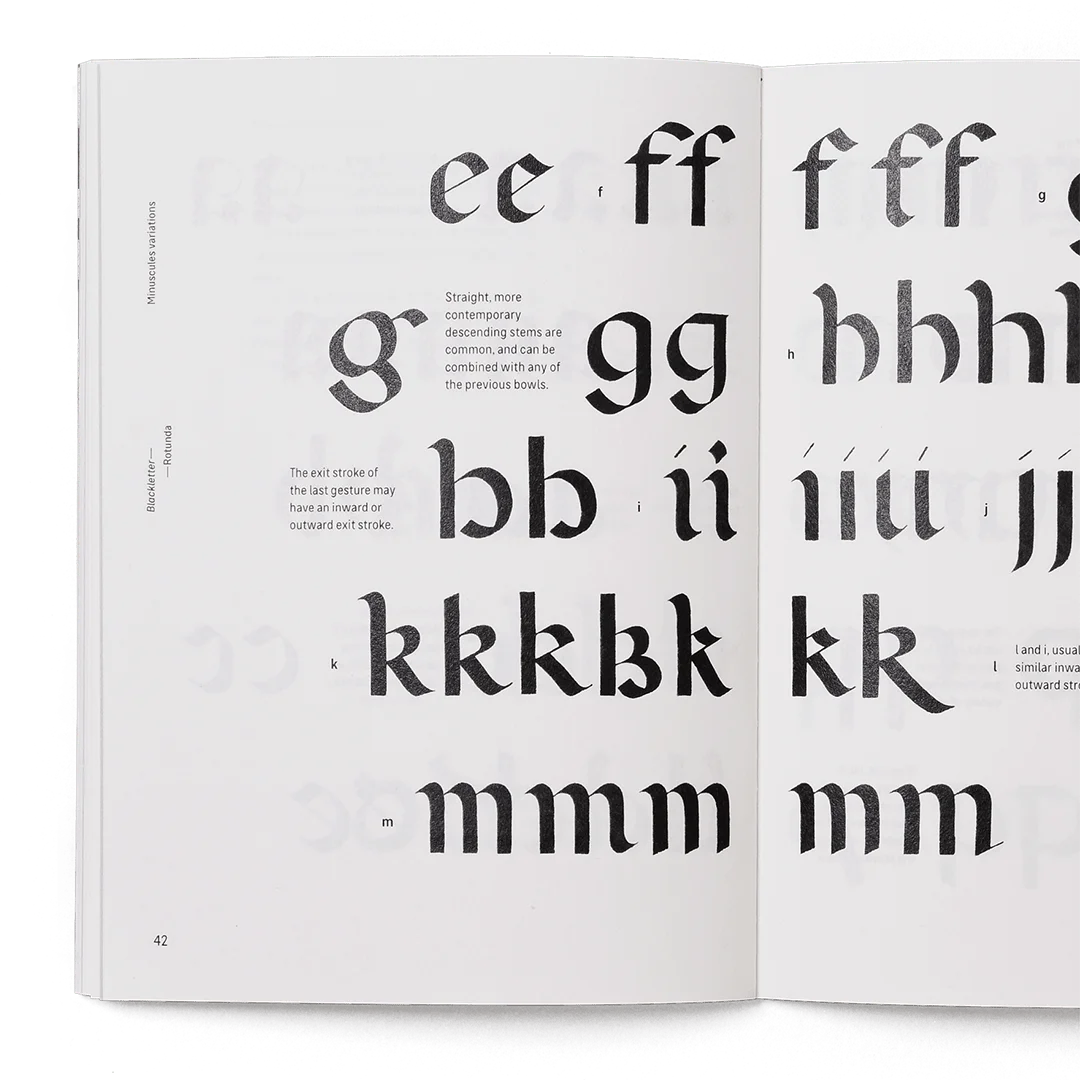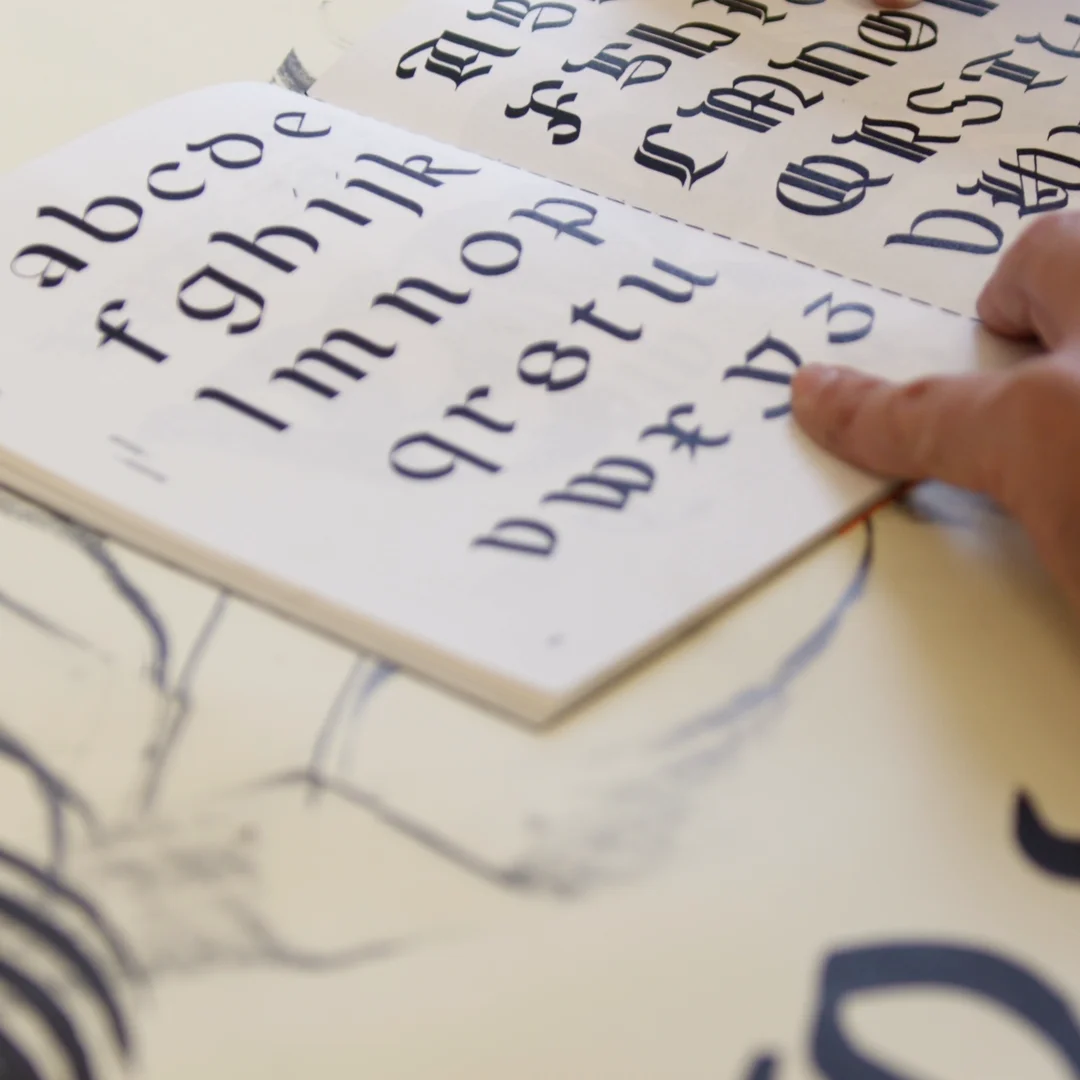 Rotunda Book, Calligraphy meets research
750+ handmade illustrations by Xesta. Text informed by calligraphy and calligraphy informed by research. Optimised for fast and easy learning. The result of research in practice.
Authors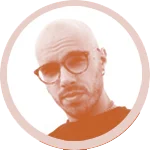 Hugo "Xesta" Moura
Graphic designer, lettering artist and calligrapher, having as main focus the creation of unique visual Identities, embodying various styles and techniques regarding the universes of calligraphy, lettering and typography.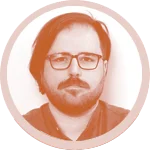 Fábio Duarte Martins
Type and Editorial Designer, Fábio works regularly with Creative and Art Directors. He writes and teaches at IADE. Fábio is an associate at Itemzero and creates typefaces through Scannerlicker Type Foundry.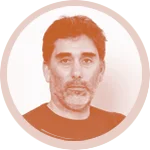 Ruben Dias
PhD in Design, associate of the internationally awarded Itemzero Studio and teacher at ESAD  — Matosinhos. Consultant on type and typography, world wide lecturer, also authored Manual do Tipógrafo and Imprimere's book.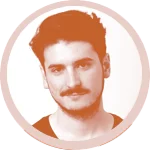 Ricardo Philippe Dantas
Internationally awarded Editorial Designer. He teaches at ESD  —  IPCA and LSD  —  Lisbon School of Design. With research and writings on book page morphology. Ricardo is an associate at Itemzero.
More on the calligraphy manuals collection: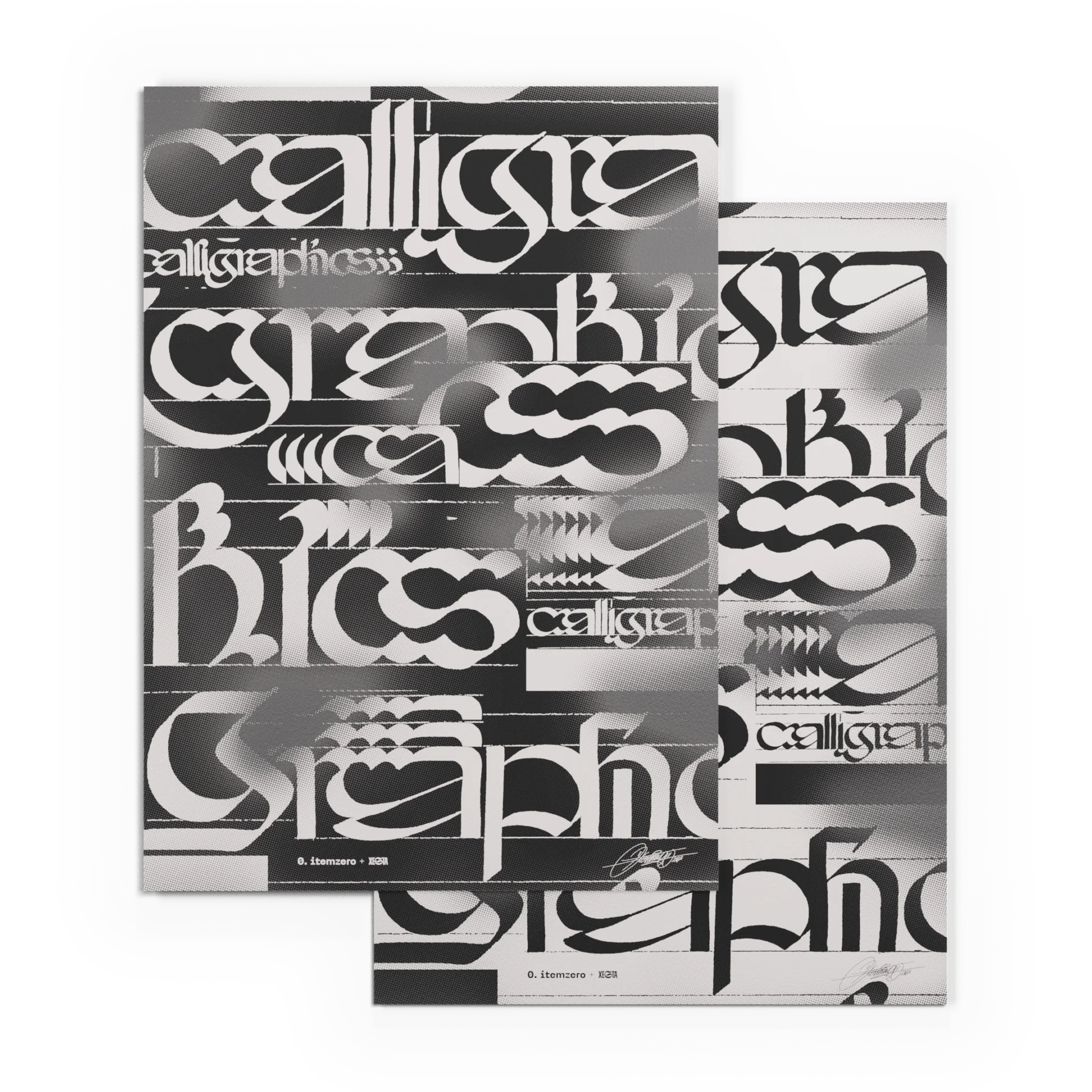 Posters
— Rotunda Calligraphics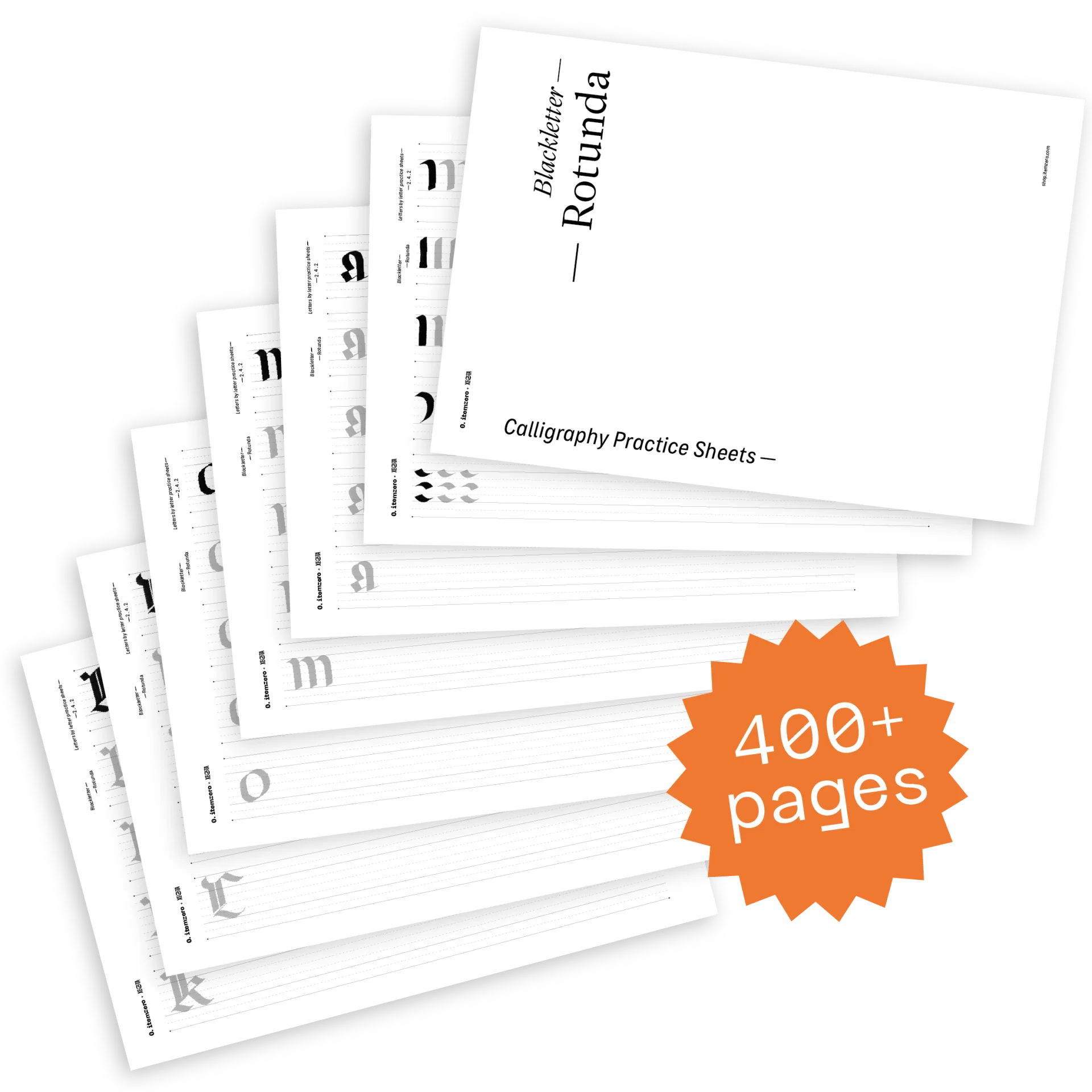 Calligraphy practice sheets
— Rotunda
Digital product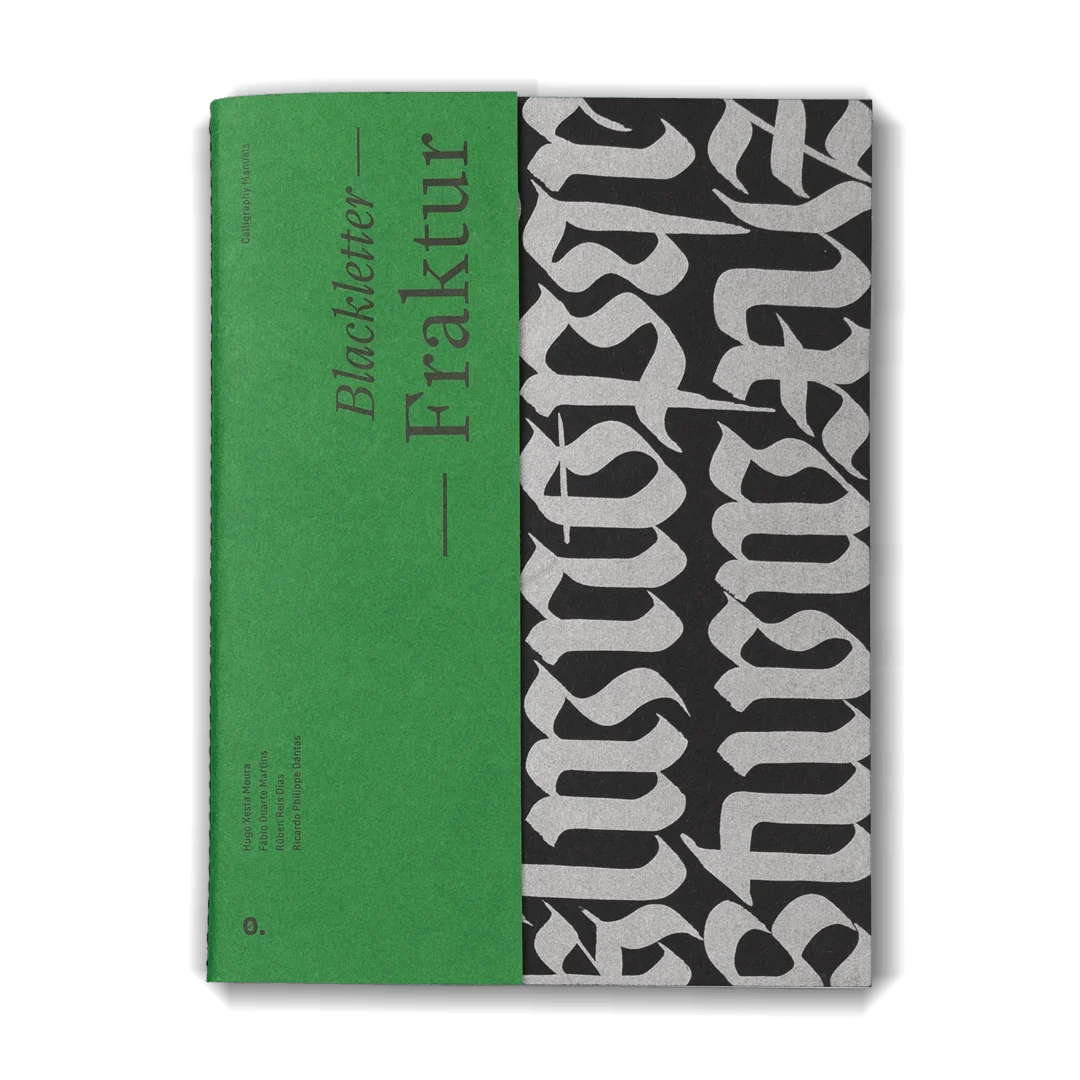 Calligraphy manuals:
Blackletter
— Fraktur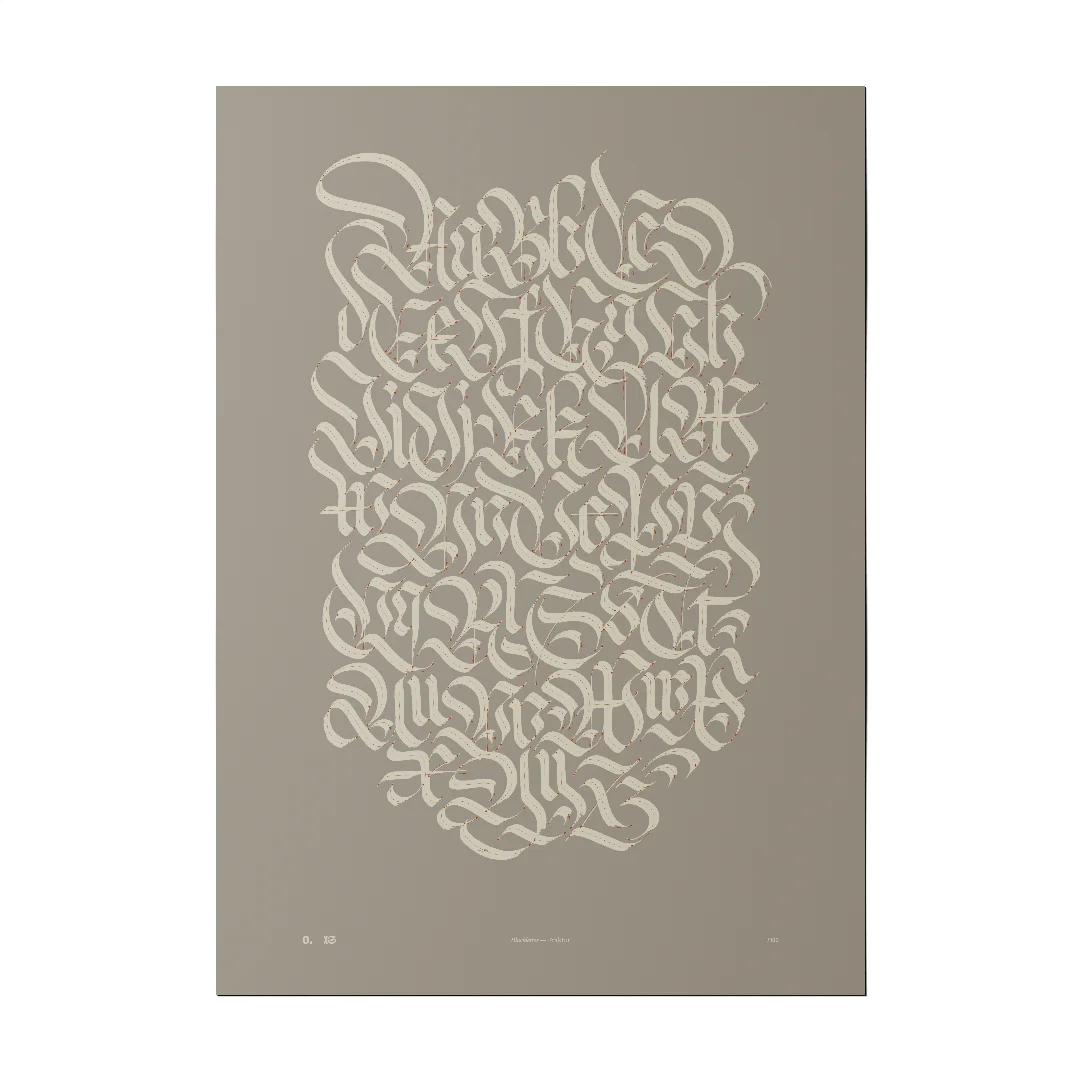 Poster
— Fraktur Alphabet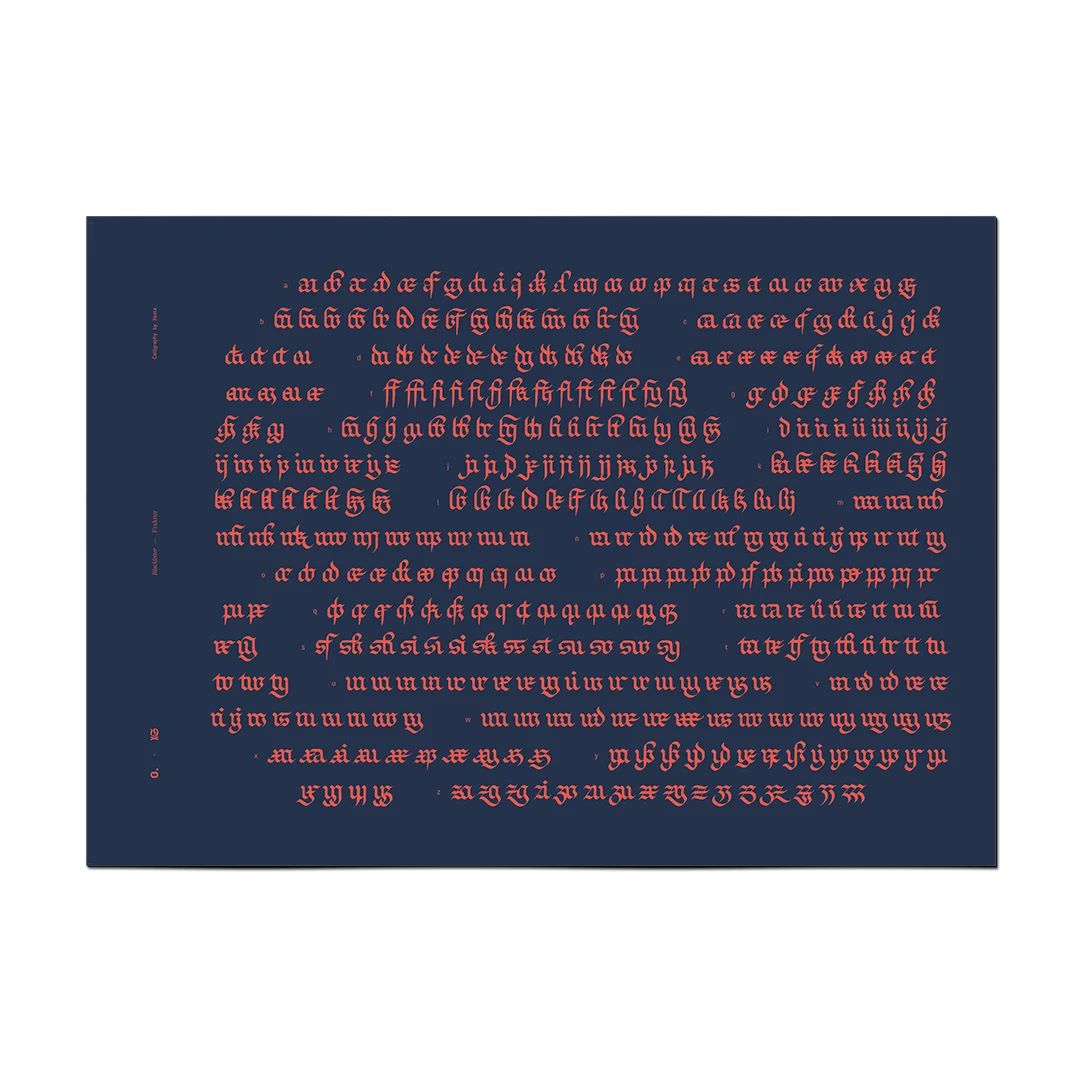 Poster
— Fraktur Ligatures
Calligraphy practice sheets
— Fraktur
Digital product
Check our promotional bundles at the bottom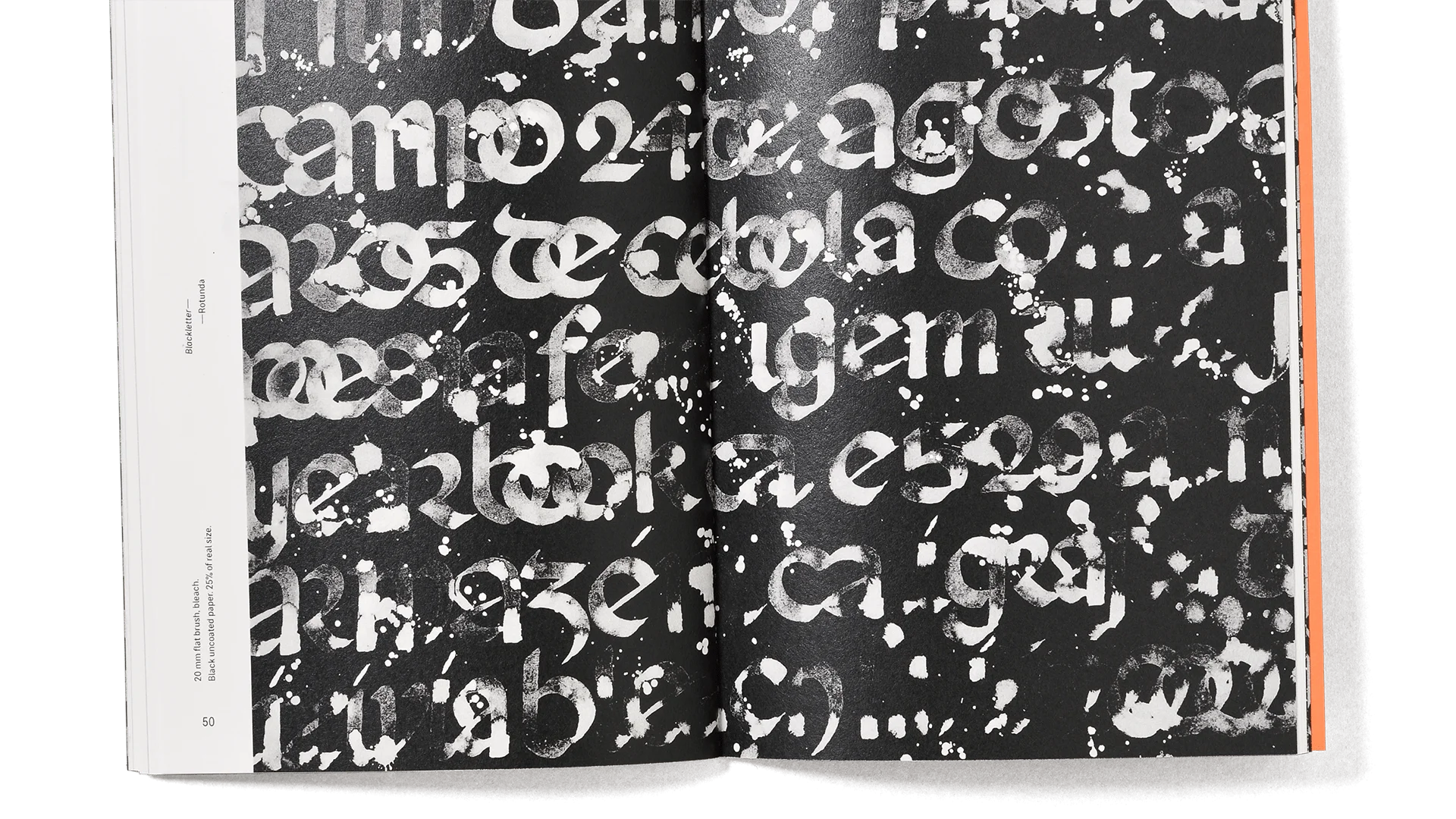 Additional information
| | |
| --- | --- |
| Weight | 0,160 kg |
| Dimensions | 70 × 50 cm |