Posters – Book Block
20,00€
25 Icons of all the different industrial bookbinding techniques available in the book.
Description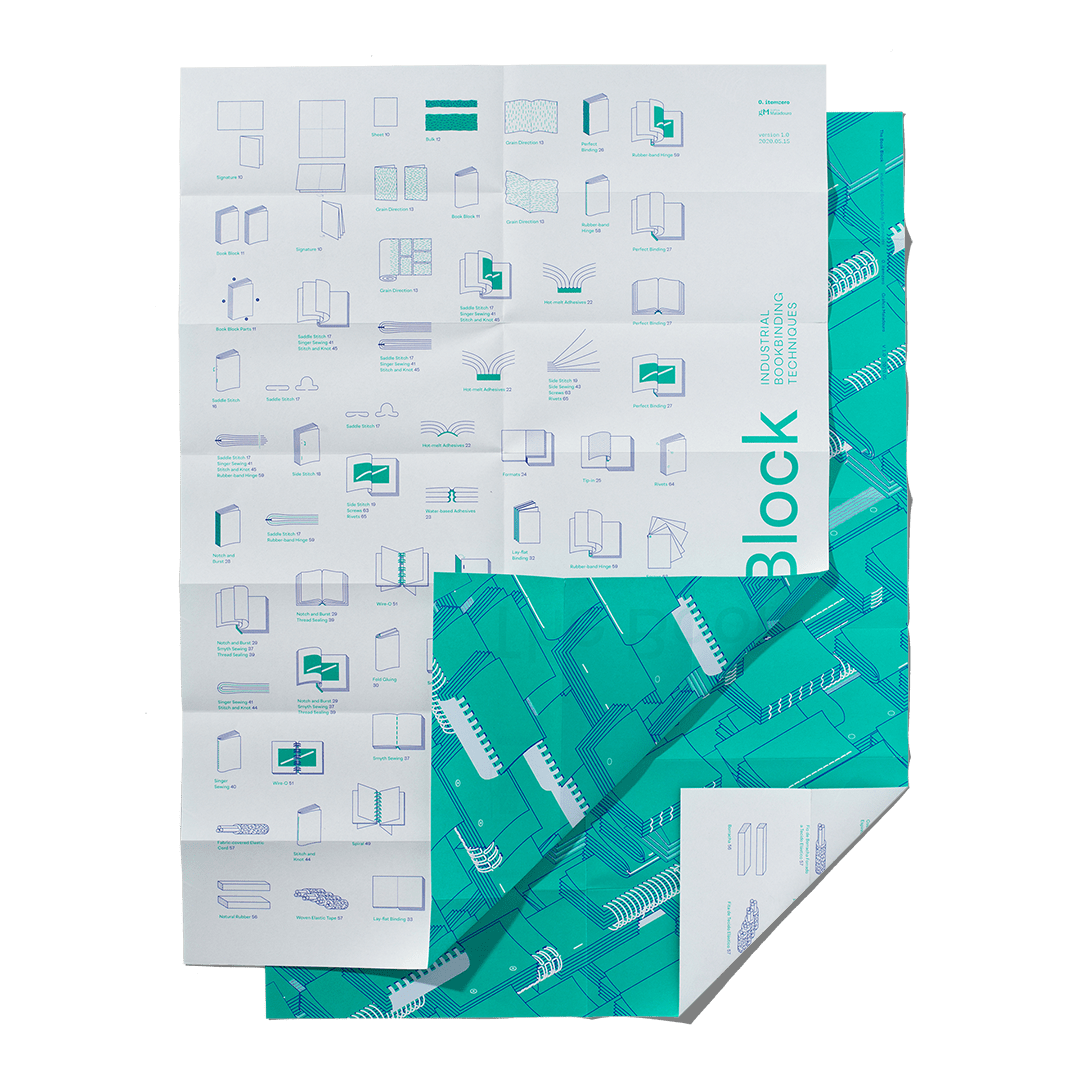 Block Posters
Two Double-sided
50×70 Posters
A Visual Index to The Book Block
Built as a map of the details inside The Book Block. An effortless and straightforward way to quickly find whichever technique you're looking for.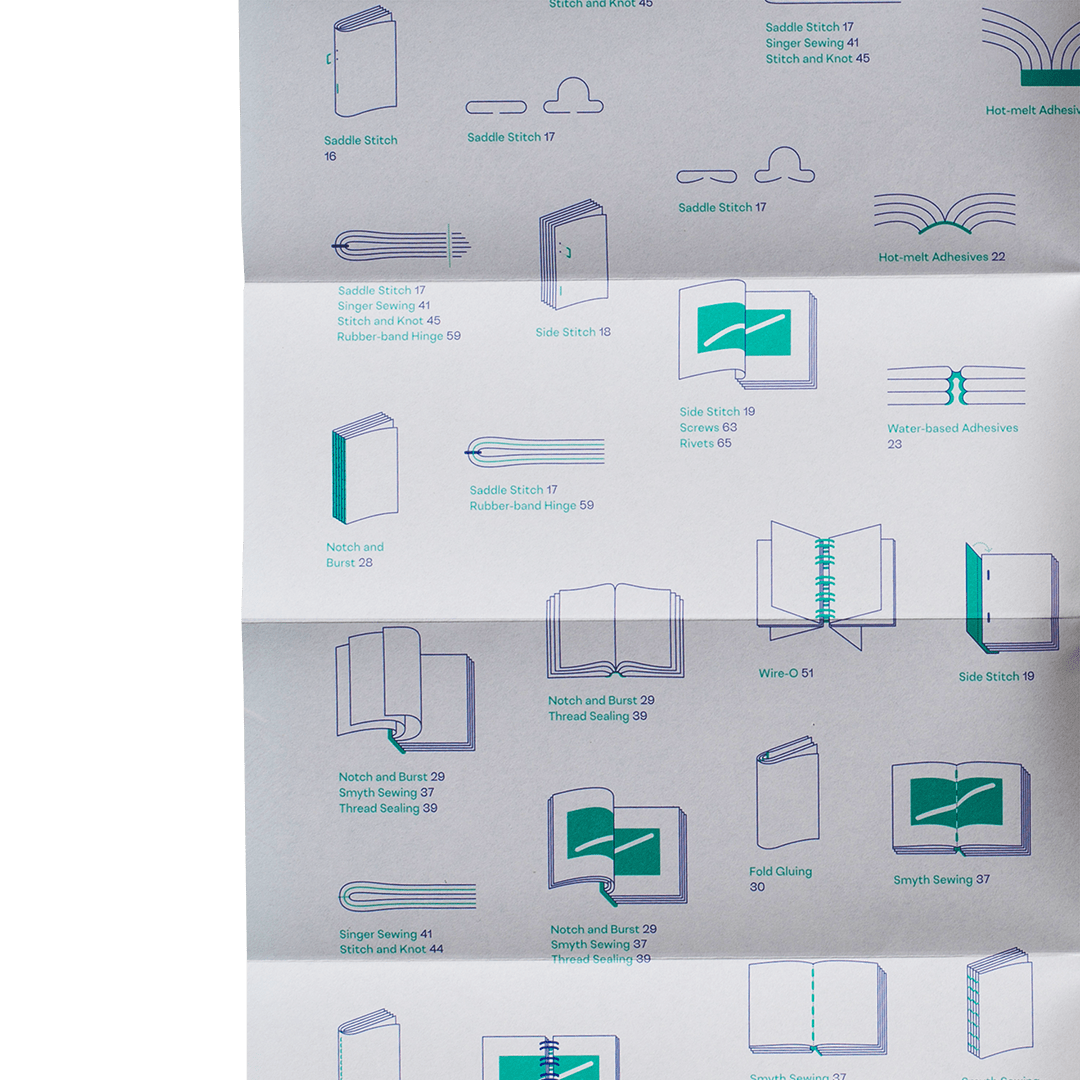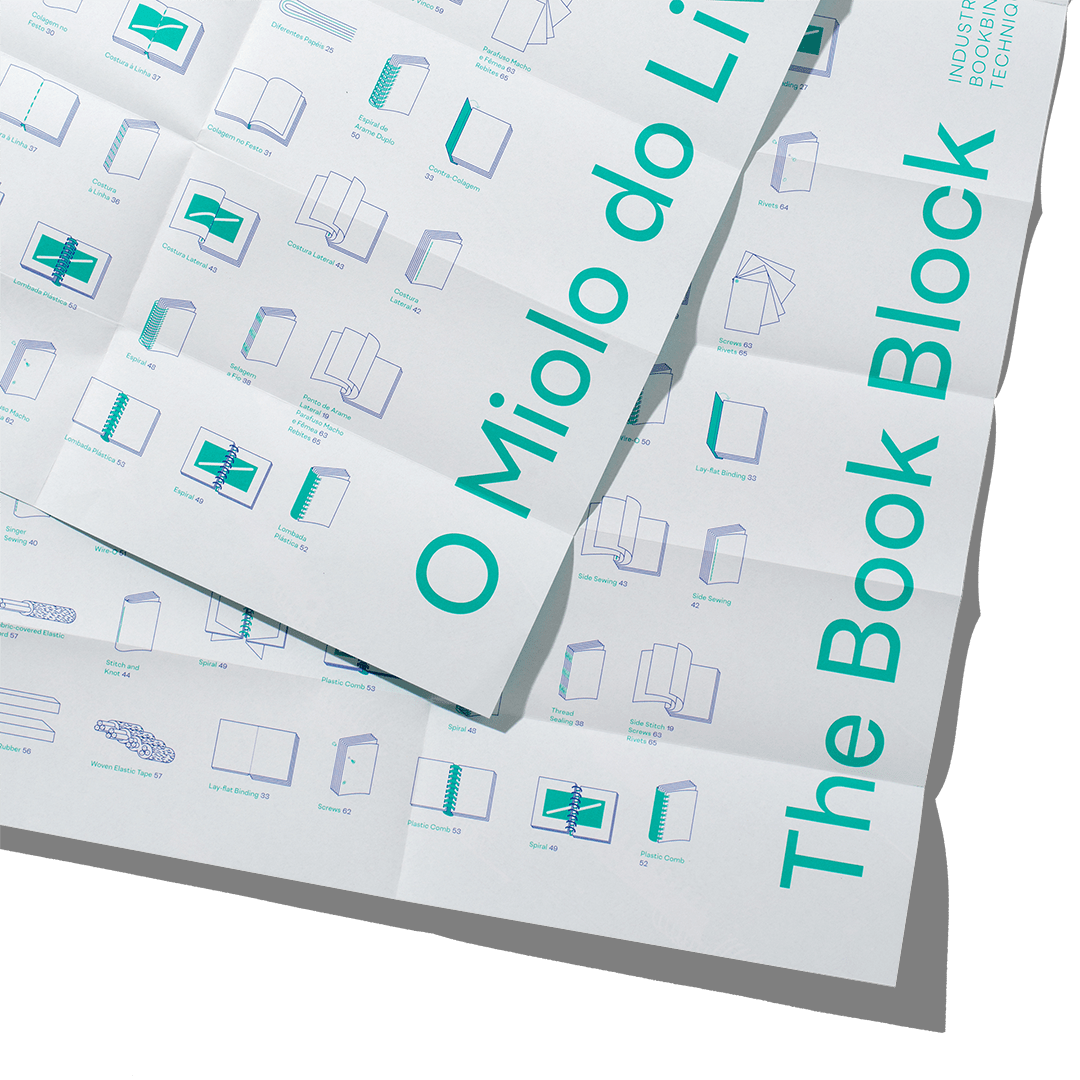 Two Double-sided Bilingual Posters
By using both maps side by side, you can easily compare terminology between English and Portuguese. Or simply select the language of your choice in both verso and recto.
Infinite pattern Wallpaper
The verse is constructed as an infinite pattern. Use it as a single piece, side by side or as a wallpaper — make it as grandiose as you want it to be.