The Book Block
22,00€
The Book Block – Ultimate Manual How To Bookbinding A Book about Bookbinding, compiling the most common techniques thoroughly illustrated. A stunning how-to manual with 4 international awards in 2020.
Description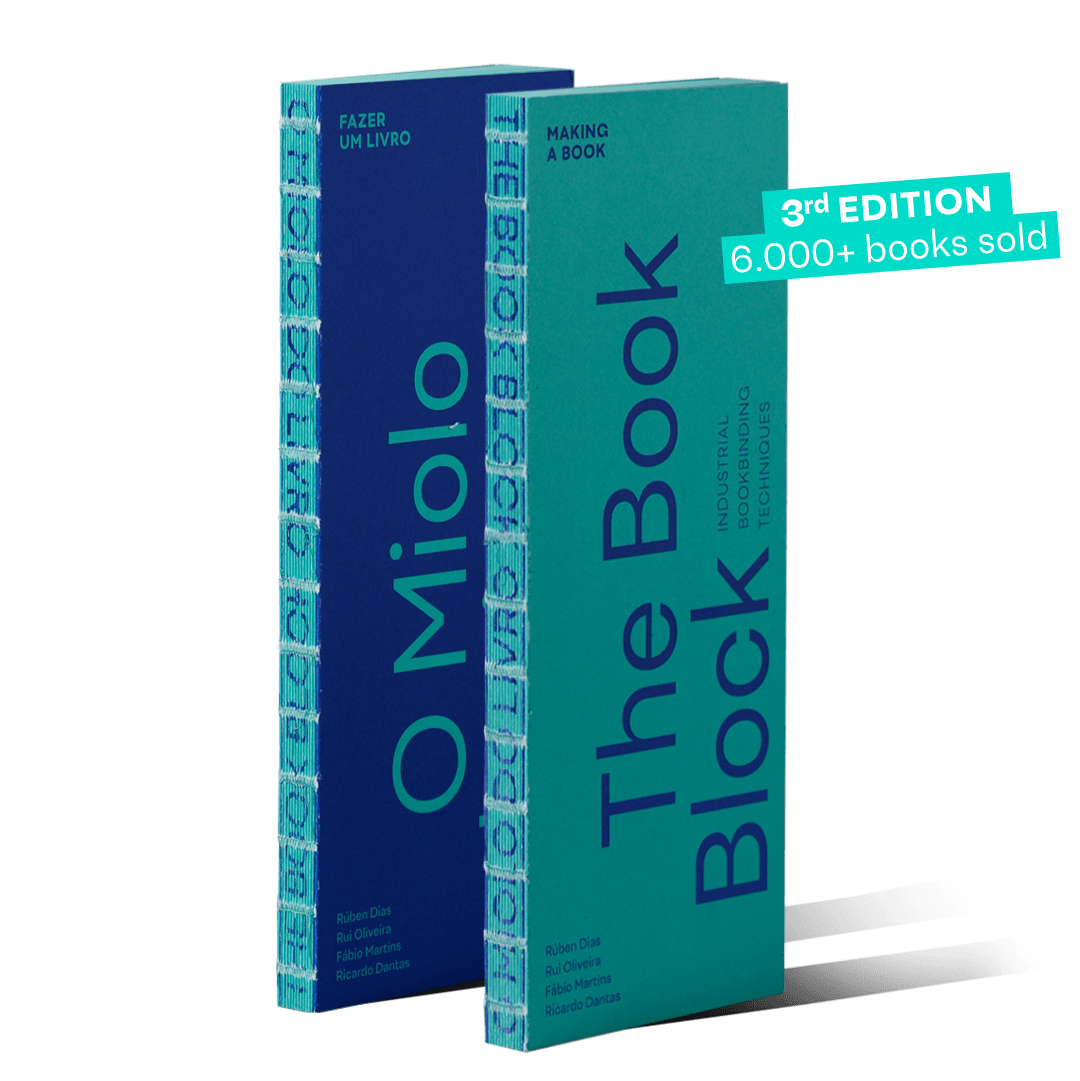 Industrial Bookbinding Techniques Made Easy
Bilingual edition English/Portuguese.
Discover the art of industrial bookbinding with the award-winning The Book Block
Esteemed by industry leaders and cherished by book enthusiasts, this bilingual manual (English & Portuguese) is a commitment to high industry-standard practices. Compiling the most common and up-to-date bookbinding techniques, inspiring a refined approach to your projects.
Designed for quick consultation, this thoroughly illustrated manual meets the practical needs of today's leading designers, print professionals, and art educators.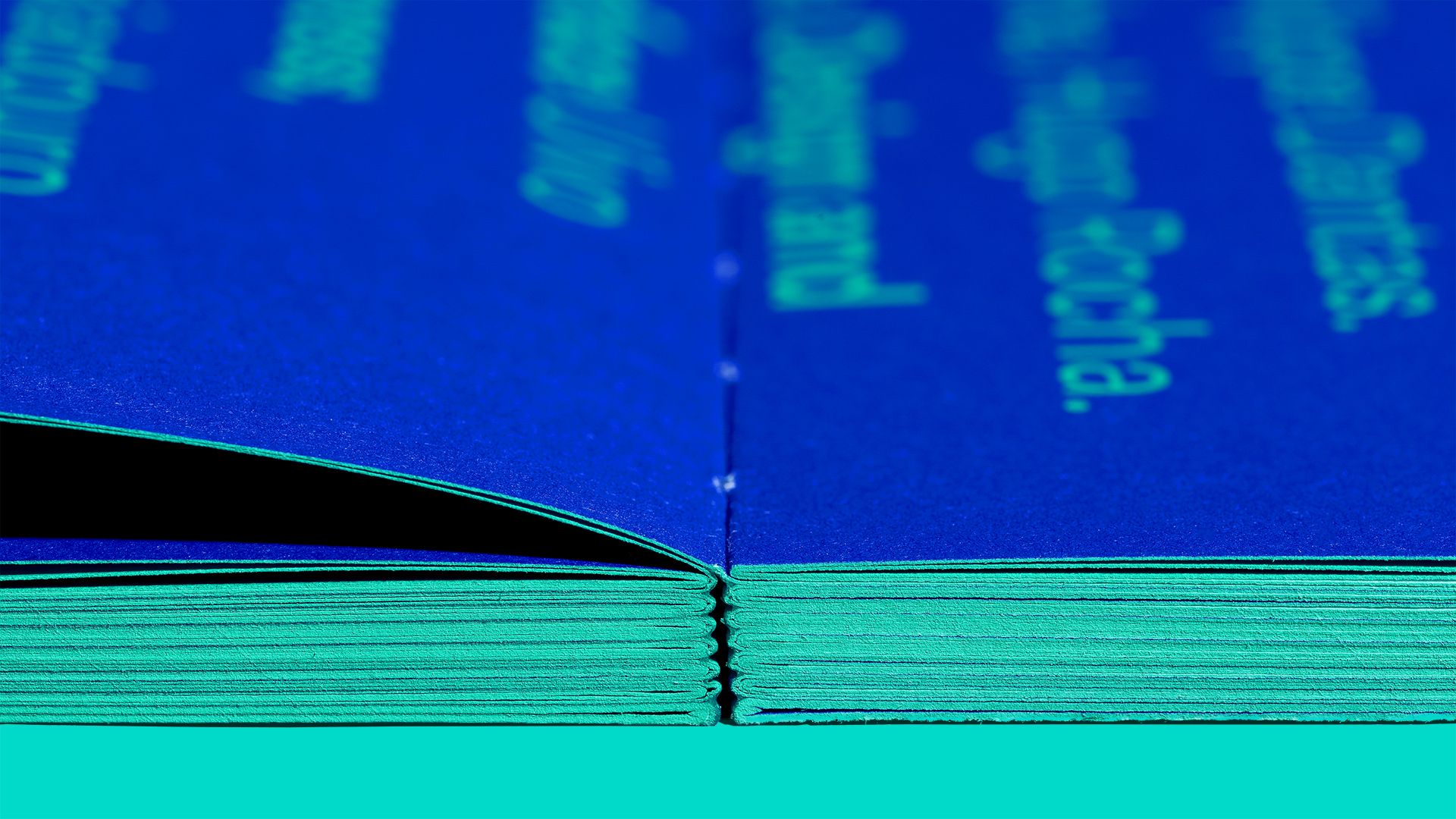 With this bookbinding book, you will be able to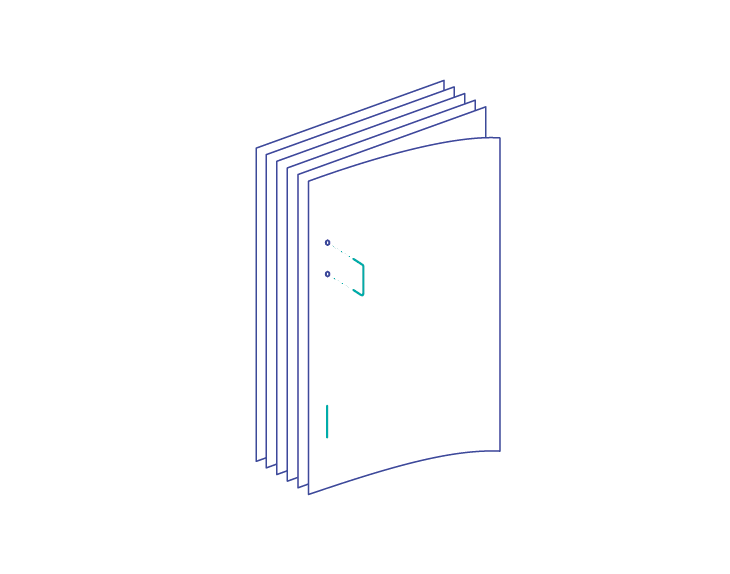 Recognize the best solution to bind your book.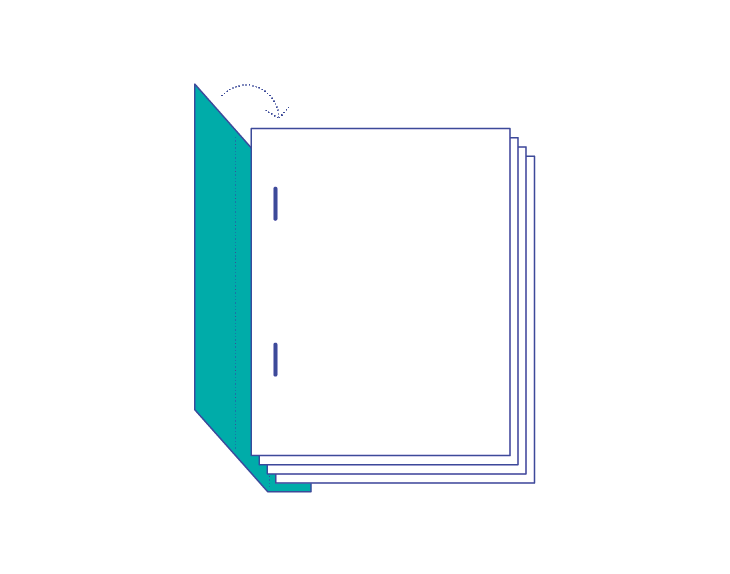 Understand the process of binding techniques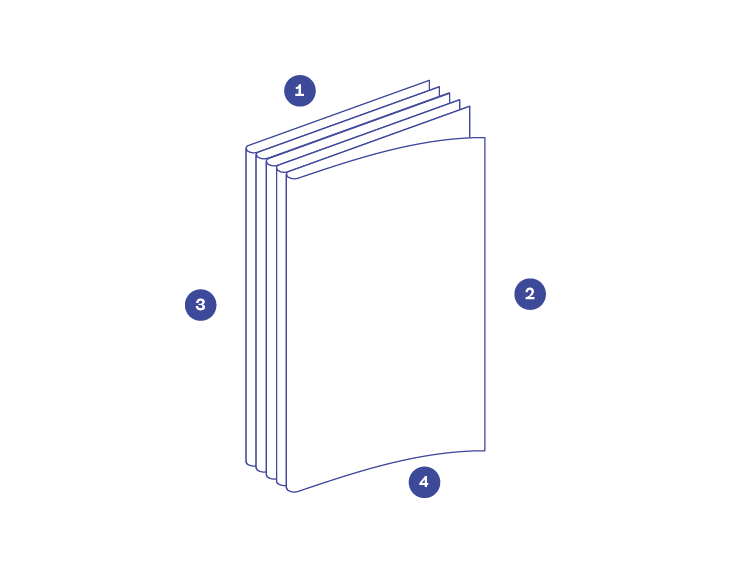 Know the characteristics of each technique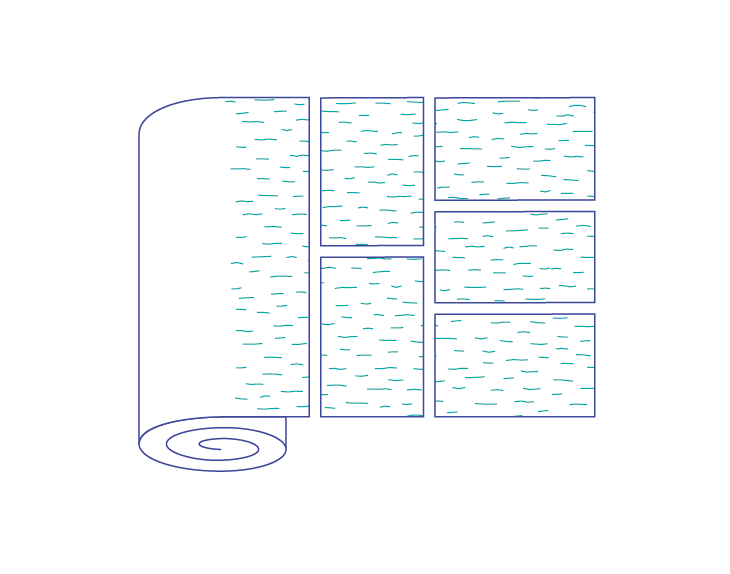 Pinpoint what you have to consider in every project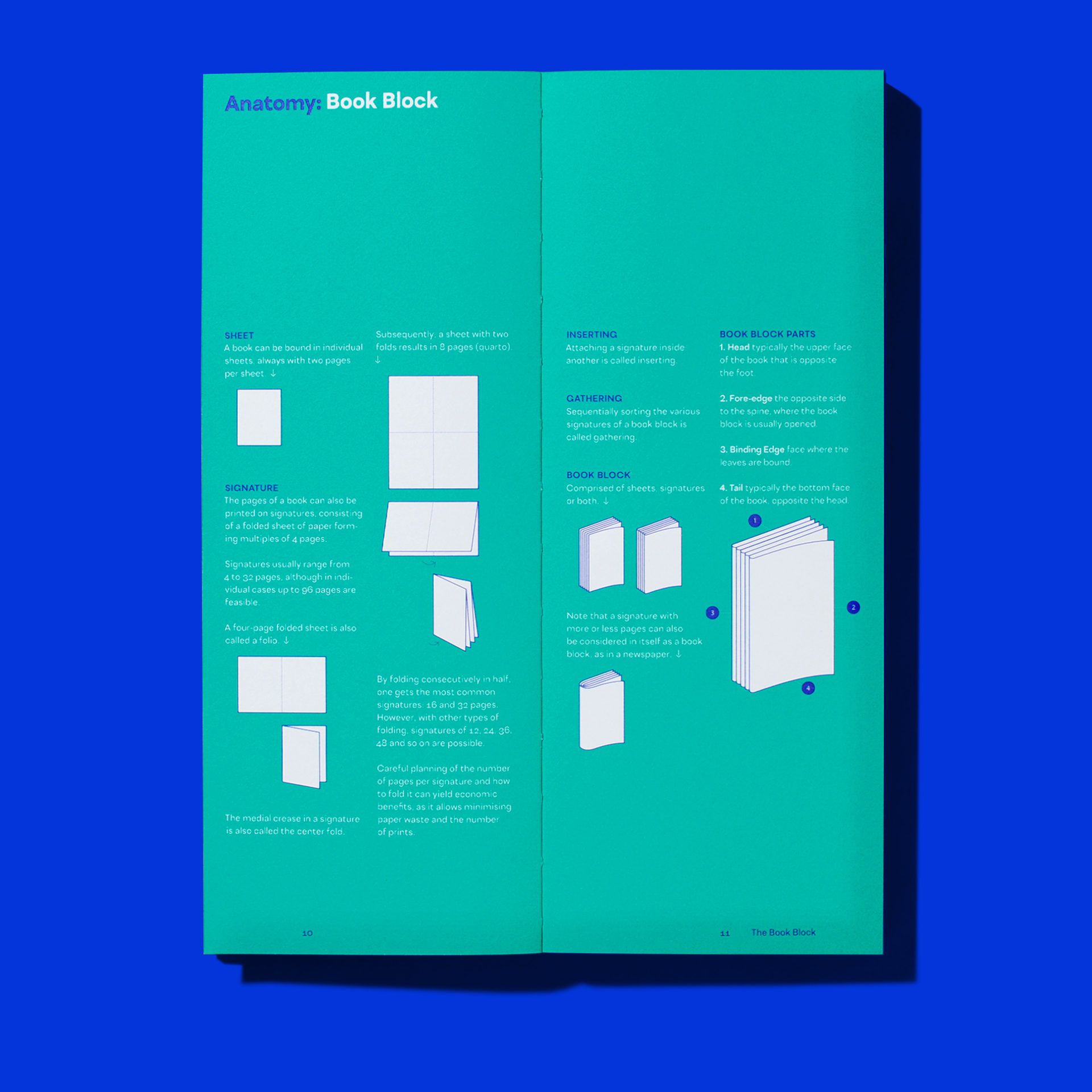 Advanced Binding Techniques, Visually Explained
Explore a diverse array of industrial bookbinding techniques, each meticulously illustrated. Ideal for experienced professionals seeking to refine their craft, The Book Block simplifies complex methods into clear, actionable steps.
Standardising Industry Vocabulary
Elevate your professional dialogue with a unified bookbinding vocabulary. This guide ensures effective communication across the industry, setting a standard for terminology and concepts in professional bookbinding.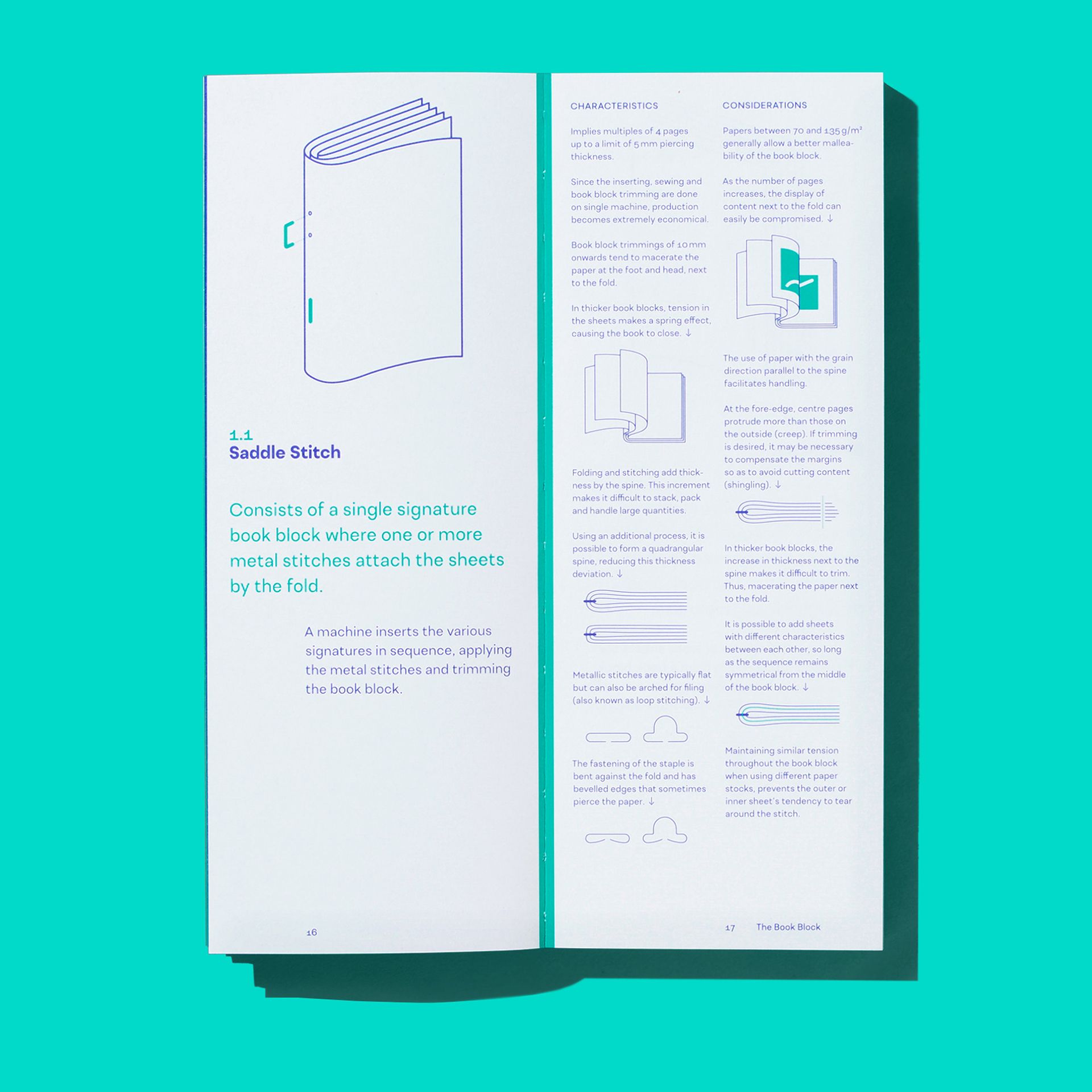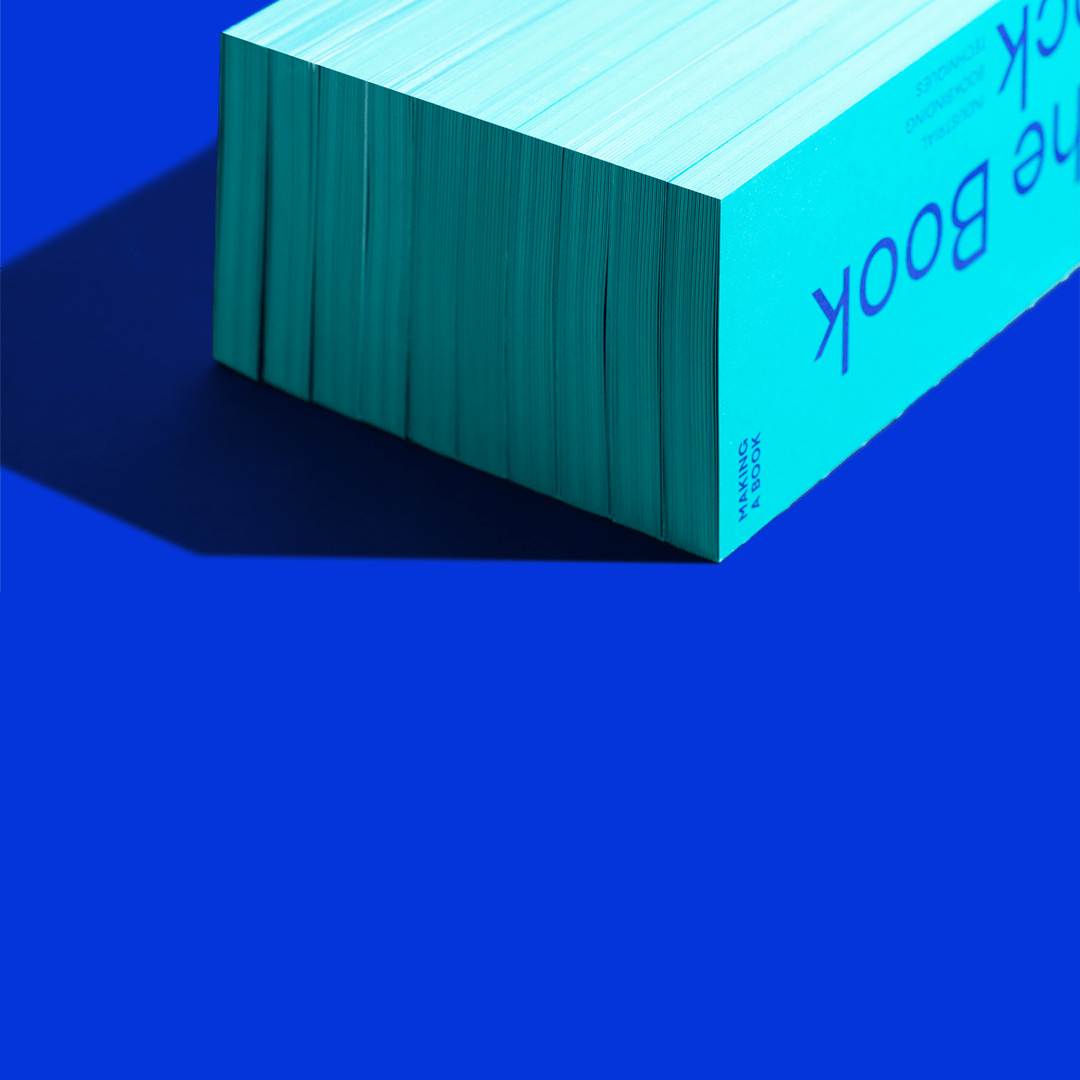 Practical Insights for Professional Projects
Transform your projects with insights that lead to refined outcomes. From traditional methods to cutting-edge innovations, The Book Block is filled with practical knowledge that enhances the quality and sophistication of your work.
Comprehensive Techniques List
The Book Block includes an extensive list of bookbinding techniques, from foundational to advanced, ensuring you have the expertise for any project.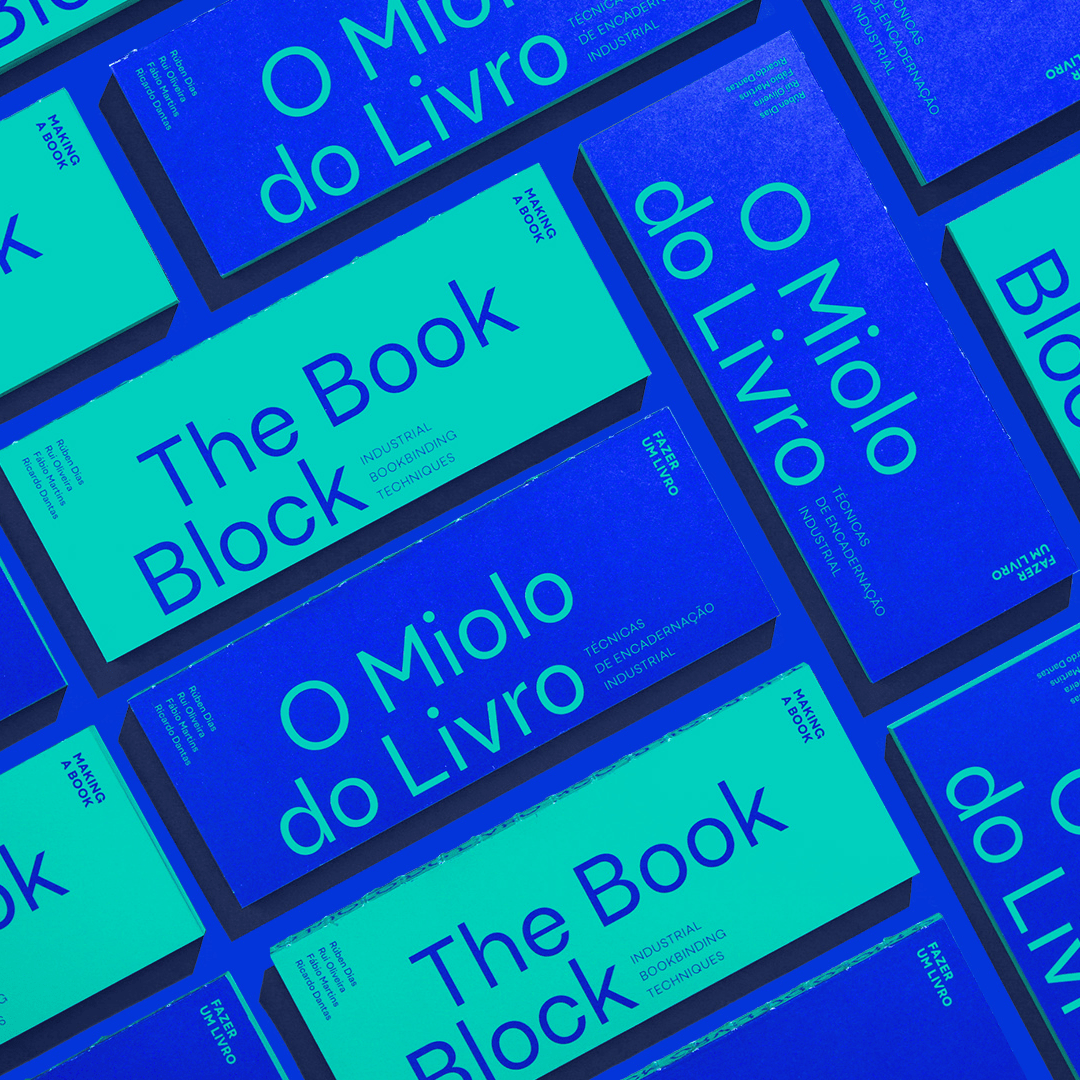 A bilingual manual (English & Portuguese) on industrial bookbinding, compiling the most common techniques and what you can do with them. Built for quick consultation. A bookbinding manual of techniques thoroughly illustrated.
The Book Block Awards "this bright looking slab […] not only offers something for anyone wanting to know more about the science of book-binding, it's also a work of art in and of itself, we reckon."
Pressing Matters Magazine
"The Book Block is a very clear and compact guide to all the techniques of modern bookbinding. Designers and manufacturers should be encouraged by it!"
Robin Kinross
Hyphen Press Editor
"Fundamental work in the graphic area with an unparalleled repository of the most recent book finishing options. Simple, complete, exemplary work and a fantastic object in and of itself…"
Miguel Sanches
Lecturer in the Degree of Design and Technology of
Graphic Arts, College of Technology of Tomar,
Member of TGRAF – International Centre of
Studies and Research in Graphic Technologies
and Scientific Communication
"The Book Block is an excellent publication in form and content."
Duarte Azinheira
Publishing and Culture Director
of the Portuguese Press–Mint
"If you make, have made or want to make books, this is a must-have in your book shelf."
Stefan D'Andrea
Professor at Karlsruhe
University of Arts and Design,
Karlsruhe, Germany
"A book for those who appreciate excellence in book production"
Cláudio Garrudo
Photographer and Coordinator
of the Publishing Department
at the Portuguese Press–Mint
"The Book Block is a valuable reference manual that gathers the most common industrial binding techniques in dual languages: English and Portuguese. Priceless book that will make me company on the quest to do better books."
Adriano Esteves
Founder & Creative Director
of Bürokratik Studio
Authors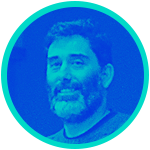 Ruben Dias
PhD in Design, associate of the internationally awarded Itemzero Studio and teacher at ESAD  — Matosinhos. Consultant on type and typography, world wide lecturer, also authored Manual do Tipógrafo and Imprimere's book.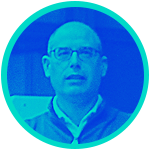 Rui Oliveira
Gráfica Maiadouro's Director and Production Manager for over 30 years. Actively looks towards integrating his client's projects, offering technical solutions with his vast experience has a cornerstone.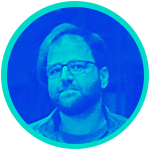 Fábio Duarte Martins
Type and Editorial Designer, Fábio works regularly with Creative and Art Directors. He writes and teaches at IADE. Fábio is an associate at Itemzero and creates typefaces through Scannerlicker Type Foundry.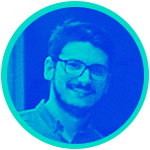 Ricardo Philippe Dantas
Internationally awarded Editorial Designer. He teaches at ESD  —  IPCA and LSD  —  Lisbon School of Design. With research and writings on book page morphology. Ricardo is an associate at Itemzero.